Determine How Much Temporary Light and Portable Power You Need for Your Job Site with Our Layout Service
The Federal agency for Occupational Safety and Health Administration (OSHA) has regulation standards for minimum illumination intensities required for certain areas of operation. Hence the importance in understanding foot candles & lumens.
The advantages of today's technology help evaluate dimensional spaces with the need for lumen efficacy or foot-candle footage. Having the proper illuminance and safe power distribution for your project can save you time and money on your next job site.
Let the experts at Ericson help you understand exactly what is needed on your next job.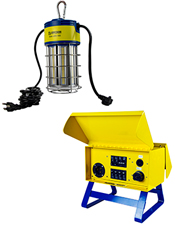 Free Temporary Power & Lighting Layout Service
Let us help you determine how much temporary power & light you need for your job site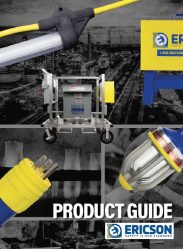 Product Guide
Access our product guide, with essential information on everything from portable power to wiring devices.